I figured I would throw a Bounty Hunter Morgenheim run out there, because I think it's a bit faster than doing these runs with other classes.
Why is Bounty Hunter a good choice for farming everything that can be farmed? Bounty Hunter has these benefits:
Highest obtainable movement speed in the game
Access to stealth
Very strong auto attack
A unique 10% bonus to life and armor given by the Assault 4 piece set bonus
In the video below, I will complete a 45 second Morgenheim farming run on Legendary difficulty, and I will show you all of the equipment and abilities I used during the run. I would like to point out that I am not using any companions in my team. They tend to agro enemies which removes the effectiveness of stealth. I use stealth (Smoke Screen) as soon as the boss has been defeated. This allows you to break any agro from enemy stragglers so that you can open the two legendary chests near the boss and complete the level. Another thing I do which you might not notice, is I use an apple at a certain point in the run. This provides a necessary recovery boost before the enemies start to pile up to heavily. For greater effectiveness, it is important to use Multishot before you use Rapid Fire. Multishot activates the Tesla Armaments Set bonus, giving you significantly more DPS for 4 seconds.
I'm choosing to farm on Legendary difficulty, because I have noticed better item drops in higher difficulty levels. However, gold and gemstone drops seem to be the same on any difficulty.
Important: If your champion level is much lower than mine, you will need to focus a bit more on Ability Rate and prioritize Power over Haste. Bounty Hunter typically gets most of it's damage from burst skills, so if you don't have very strong auto attacks, such as will be the case at lower champion levels, try running a full set of Assault gear and an Integralas Mantle with a much higher focus on Ability Rate. Also, make sure you're running on a difficulty level that is right for you. Your runs shouldn't take any longer than 1 minute.
Act IV - Morgenheim - 45 second run with Bounty Hunter (Legendary difficulty)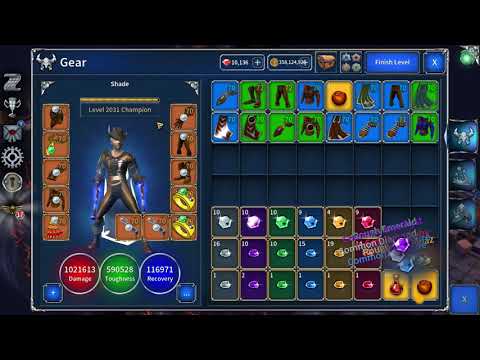 Act IV - Morgenheim - 35 second run with Bounty Hunter during ANB Bronze 3 (Normal difficulty)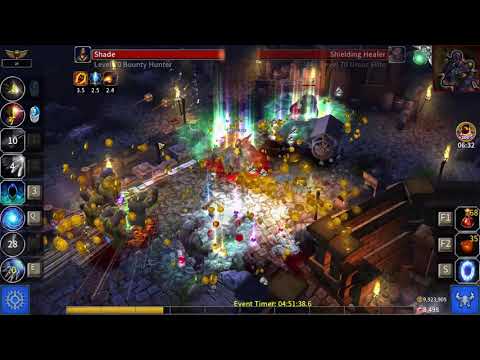 I've also created a video to show how these runs can be easily done with a Regalia Mage.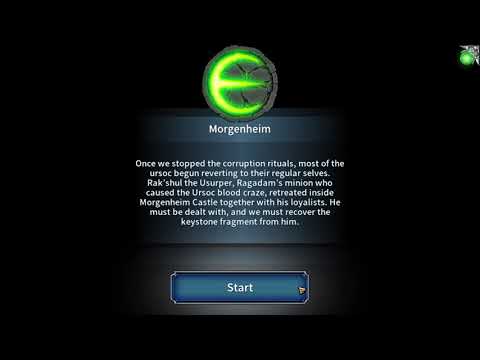 Please check out
Terranisaur
's thread,
Farming With Mage - Morgenheim vs Drakenmoor
, for some great information on the efficiency of skipping chests vs. opening them, as well as which map will be best suited for you!