Hello everyone,
We started development of an open-world multiplayer RPG prototype at the beginning of 2022, code-named Arcana. In 9 months of development we reached the point where the game was very playable and enjoyable:
A large world to explore and complete quests
Five playable hero classes: Fighter, Ranger, Healer, Assassin, Mage
A large variety of equipment to choose from and customize your playstyle
An immersive world that was starting to feel like a living world (with the exception of actual players beside the developers roaming around)
We could form parties to quest together or fight each other
We have the core gameplay implemented and the production pipelines were almost ready to start to accrete content into the world.
We started with an ambitious vision of a game in which players will build their own villages and strongholds in the wilderness. We steered away from naming it a MMORPG, but, hey, Arcana didn't really care about our internal naming conventions: it felt like a MMORPG and asked for features and content required from such a game.
We paused to reflect on the journey. We decided to switch the perspective to a top-view Action RPG, code-named Artemis, for two main reasons:
It's a much better fit for Eternium's existing user-base. The change of perspective, while appreciated by many players, had a chance to alienate a significant proportion of the loyal Eternium fanbase. Additionally, controls for a third-person perspective are not a natural fit for mobile devices.
The smaller scope of Artemis makes it more viable given our limited budget and development timeline as a pair of indie companies collaborating to make a top-quality game. Arcana was slowly starting to feel like it was going in the direction of a full-fledged MMORPG. Exciting, but scary at the same time.
It was a difficult strategic decision but we think it's the right one for right now. We can adapt and reuse most of the systems developed in Arcana, giving us a substantial head-start in Artemis. We can return to Arcana in a few years.
Artemis is a fast paced action RPG, focused on visceral combat, satisfying artesian fountains of loot and treasure, replayability, and not the least, deep character customization. We are able to leverage the best parts of Eternium, improving on them while adding some extra dimensions to the game. Namely, multiplayer and exploration.
The story in Artemis unfolds in a vast open-world, a world that rewards exploration and cooperation between players. For players enjoying a challenge, the game will also feature a large number of procedurally generated dungeons and areas.
We are building Artemis to be the best cross-platform Action RPG experience possible for players who enjoy playing on the go and also on bigger screens. We cannot wait to release the game in a closed-alpha phase in 2023 and see the joy of players experiencing Artemis for the first time.
​
​
Here is a teaser showcasing some Arcana content and gameplay, Enjoy.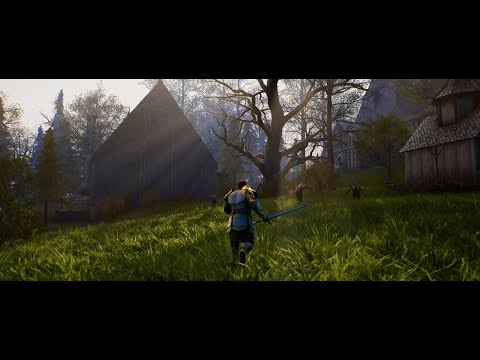 Adrian - Dream Primer